Posted under:
Root Canal
Posted on: January 24, 2023
A Fresh Experience in Children's Dentistry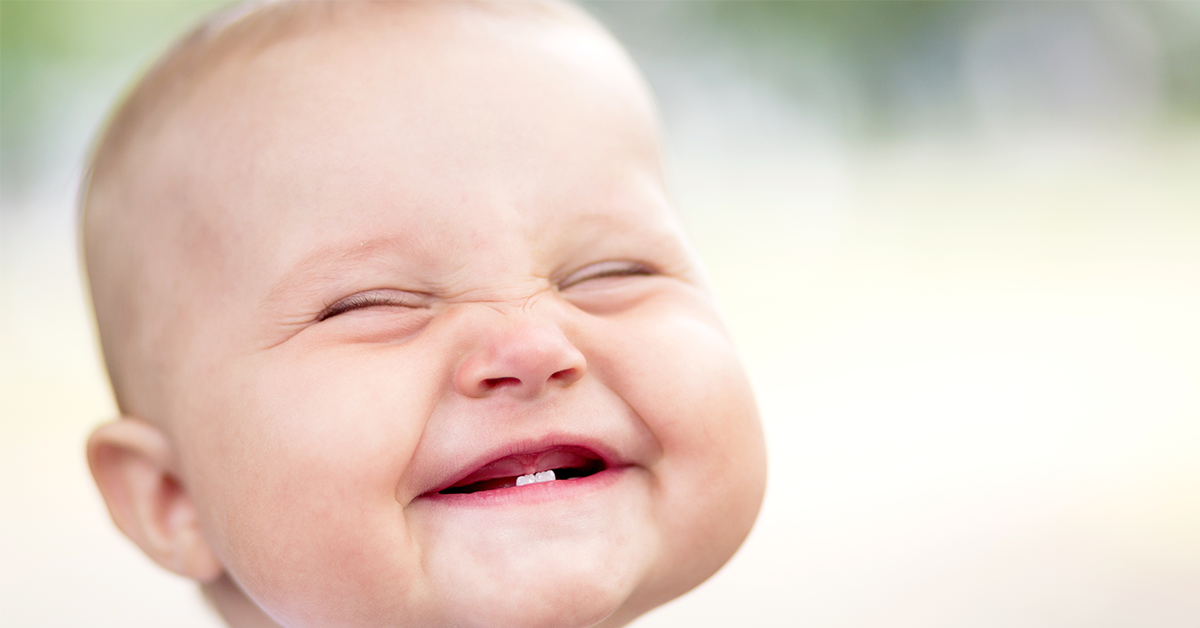 Are you looking for a pediatric dentist who can help your child develop healthy oral habits from an early age? Look no further than Pediatric Dental Associates, where we take a fresh approach to pediatric dentistry. We believe that good dental health is more than just a pretty set of pearly whites — it's an integral part of your child's overall well-being. That's why we have a comprehensive and educational approach to children's dental care, starting with helping you understand the timeline of their teeth development. By knowing what to expect as your child grows, we can help prevent dental problems before they start and ensure that your little one enjoys a lifetime of happy and healthy smiles. So if you're ready to give your child a headstart on excellent oral health, come see us at Pediatric Dental Associates.
0 – 2 years old
It's never too soon to start looking after your baby's dental health. From the moment their first tooth makes an appearance, you can begin instilling great dental hygiene practices by brushing their teeth after feeding with a soft-bristled toothbrush for children and no toothpaste. Make it a routine to lift their lip and check their teeth for any spots that look discolored, which could be a sign of tooth decay. If you haven't taken your little one for their first dental checkup yet, your friendly children's dentist in Miami recommends you book an appointment soon – there's no time like the present! Your child should see a dentist within six months of their first tooth erupting or by their first birthday. By starting early, you can help your child establish healthy dental habits, giving you the peace of mind that their teeth are taken care of in an optimal way.
3 – 6 years old
Your child's baby pearly whites are starting to shine bright! However, the journey to a healthy and happy smile is far from over. Regular dental checkups and cleanings every six months are essential to keep your child's teeth in tip-top shape. At this stage, X-rays are necessary to evaluate the overall health of their mouth. Protecting baby teeth from decay sets a strong foundation for healthy dental habits and safeguards adult teeth from decay.
While it's common for children in this age group to still use pacifiers or suck their thumbs, it's crucial to break these habits before permanent teeth come in. Doing so will prevent alignment and growth issues and maintain your child's picture-perfect smile. We can help you with this at your next appointment – just let us know if you need any advice or support.
As your little one continues to grow, they'll be eager to take on more responsibilities. Brushing their teeth twice a day is a fantastic way for them to start being independent. Be sure to supervise their brushing and ensure they don't miss any spots or swallow toothpaste.
6 – 12 years old
Welcome to the next stage of your child's dental development! At this age, your little one should be a whiz at taking care of their teeth with a daily dental routine. Remember to keep up with regular checkups every six months to stay on top of any changes and ensure their oral health is in tip-top shape.
Did you know that by age 13, your child will have a full set of 32 adult teeth? But before that, between the ages of 6 and 13, they'll lose their baby teeth, and their adult teeth will start to come in, beginning with the first molars. Talk with your dentist about dental sealants, an amazing ally in cavity prevention. Sealants are a long-lasting coating that your dentist can apply to the chewing surfaces of molars to help keep cavities at bay. They're so effective that they can even stop the early stages of tooth decay from becoming a cavity. With sealants, you can prevent up to 80% of cavities in back teeth.
But taking care of teeth is not just about preventing cavities; it's also about ensuring proper oral development. The American Academy of Orthodontists recommends that every child have an orthodontic consultation by age 7. At this time, an orthodontist can check if your child has enough room for all their adult teeth and identify any oral development issues. Early treatment can make a huge difference, so don't hesitate to schedule a consultation.
13 years old and up
Welcome to the exciting teenage years, where your child's smile is the ultimate accessory! As your child goes through this transformative time, it's important to ensure their dental hygiene routine remains a top priority. Brushing twice a day and flossing once a day is still the golden rule, especially if your teen is sporting braces or other orthodontic appliances. Regular checkups with your dentist in Miami are equally important to catch any developing issues early on.
Even though your child's permanent teeth are mostly in place, there are still growth and development processes occurring in their jaw and facial structure that your dentist will keep an eye on. And let's not forget about the ever-present risk of cavities, which can strike at any time if good oral hygiene practices are not maintained. By continuing to support healthy dental habits, you'll be setting your teen up for a lifetime of healthy smiles.
At Pediatric Dental Associates, we're passionate about providing specialized care for children's dental needs. Our skilled pediatric dentists in Miami are dedicated to helping your little ones achieve a lifetime of optimal dental health. If you have concerns about your child's oral health or you think they might need a customized care plan, our team is here to help.
We believe that starting early is the key to maintaining good oral health, which is why we encourage parents to prioritize their child's dental care from an early age. Our gentle and compassionate team is here to provide your child with a comfortable and stress-free dental experience that helps them develop great dental habits for life.
Don't wait until there's a problem to seek dental care for your child. Schedule an appointment with our pediatric dentist in Miami today for a dental cleaning and exam to help ensure your child's excellent oral health.