Children's Oral Health-A Parental Priority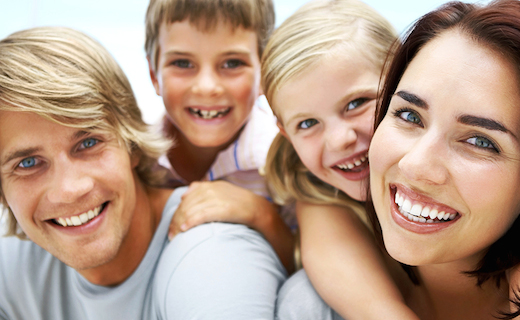 The proper care of the teeth and gums is a something every parent has a duty to teach their children. Beginning even before the first tooth erupts in a child's mouth, parents need to make pediatric dental care habits a priority. Fortunately, by applying the tips that follow below and making routine visits to a pediatric dentist, helping kids build strong dental care routines need not be an insurmountable task.
You should begin pediatric dental care before the appearance of the first tooth. Following feedings, it is important to wipe infants' gums with a soft cloth in order to eliminate any accumulations of bacteria. Once the first tooth does erupt, it is necessary to begin gentle brushing twice daily with a soft toothbrush made for kids. When children reach preschool age, fluoride toothpaste can be used, though it should be applied sparingly to the brush. Close supervision to prevent excessive swallowing of fluoride products is important in order to avoid potential staining.
Parents need to pay close attention to prevention techniques as their children grow, since tooth decay and cavities are primary concerns when it comes to the oral health of youngsters. Teaching kids to follow a healthy, balanced diet in which sugary snacks and excessive carbohydrates are avoided is a wonderful first step. This lessens the likelihood that the teeth will be consistently exposed to the substances that lead to bacterial buildup, plaque and decay.
Making certain that children get sufficient fluoride, whether through a fluoridated water supply or through supplementation obtained from an affordable pediatric dentist is another great tip for minimizing the risk of cavities.
Routine visits to the pediatric dentist for examinations and cleanings is a vital part of fostering and maintaining excellent oral health in children. Not only can problems be avoided, pediatric dentist visits will make it easier to develop a long-term plan of action intended to ensure optimal dental health. For this reason, the American Dental Association (ADA) recommends that children begin getting pediatric dental care sometime around their first birthday.
To learn about our family dentistry practice in Miami, call today at or make an appointment.
is the destination for excellent pediatric dental care for your child in Miami. Our offices are conveniently located with extended hours to meet your needs. At our network of specialists provide a level of care that is geared toward treating patients from age one. This team approach gives our patients more options and the benefit of multispecialty treatments. We accept most dental insurance plans and offer affordable financial solutions for any budget. Patient satisfaction is our top priority and we strive to provide the exceptional, affordable dental care and personal touch that lead to lasting relationships. A smiling patient is our greatest reward and we look forward to keeping those smiles healthy, beautiful, and bright. Discover an affordable pediatric dentist who truly cares at .