Posted under:
Root Canal
Posted on: August 11, 2022
Emergency Dentist in Miami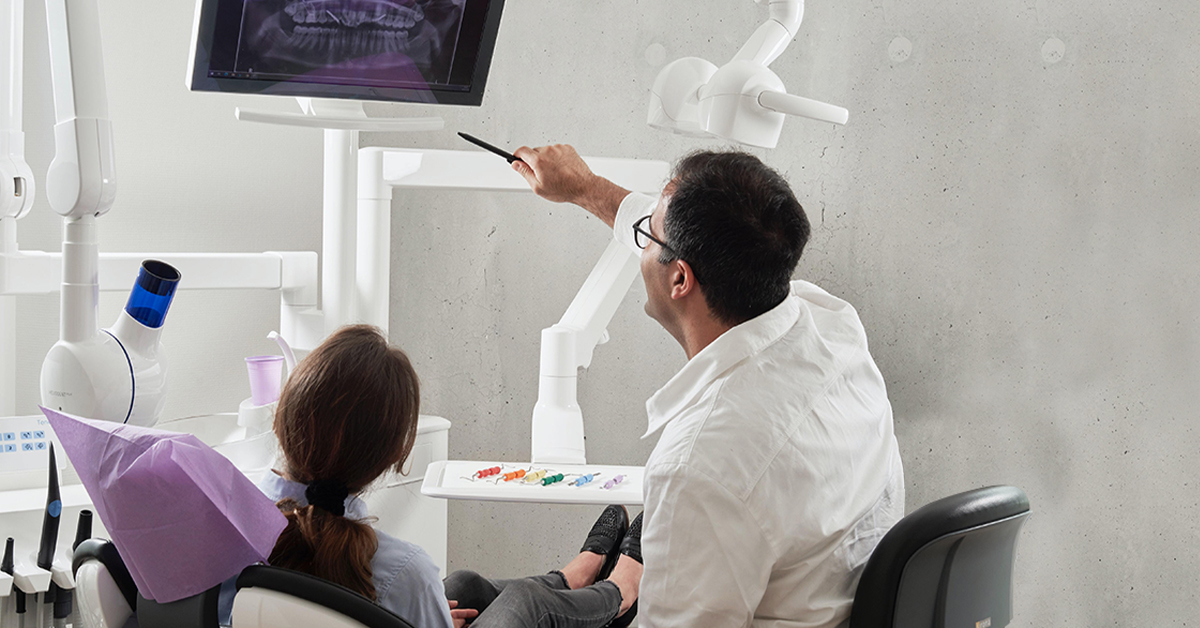 From the moment you start having a dental emergency, your focus for the entire day will go in a new direction. You're compelled to find a solution for the pain in your mouth and your damaged tooth.
We make every effort to see emergency patients on the same day they call, so don't worry that you'll be waiting for days. If your emergency occurs after hours, then go to your nearest hospital emergency room for help. Most ERs have a dentist on staff or on call, depending on the size of the hospital. However, if you're in pain and need immediate treatment, then call us or go to your local ER.
If you need emergency dentistry in Miami, call our office during regular business hours, and we'll help you.
Which Dental Procedures Are Considered to Be Emergencies?
Any dental procedure can be an emergency. The determining factor is not just the procedure but the time of day. Emergencies occur throughout the day, but when they occur after regular hours, they're considered emergency treatments.
The severity of the issue is another factor that constitutes an emergency. If you're likely to incur severe damage or if you've incurred severe damage already, then you have an emergency, no matter the time of day. The following situations are always considered to be emergencies:
An abscessed tooth
Knocked-out teeth
Dry socket pain
Cracked or broken teeth
Bleeding that will not stop after 15 minutes
Severe toothaches with pain or pressure.
What Do I Do When I Have a Broken Tooth?
If you've broken or fractured a tooth, cover any jagged edges with dental wax, then call our Miami office for an appointment. If it's after hours, go to the nearest emergency room. The sooner you treat a broken or fractured tooth, the better the likelihood of salvaging the tooth and restoring its functionality.
Usually, children and younger teens have knocked-out teeth, but they can occur to anyone of any age. If you have had a tooth knocked out, then rinse it under warm water and replace it in the socket. Hold it by the crown only. Then call us for an appointment. If it's after hours, then go to the local ER. When a knocked-out tooth is treated immediately, it will usually reattach, and you'll avoid the necessity of an artificial replacement.
Does Pain and Swelling Indicate a Dental Emergency Every Time?
If you have sudden pain or pressure in a tooth, you should seek professional treatment without delay. Neither of those things indicates a good situation, so don't neglect a sudden onset of pain or pressure. Call our Miami emergency dental office or go to your local emergency room.
Swelling is always indicative of a problem, so if you have facial swelling, then call us for an appointment. If it's after hours, go to the emergency room, but don't ignore it.
If you've lost a filling or crown, or one has become loose, then call us for an emergency dental appointment. We can re-cement your crown or replace your filling, but you should get prompt treatment so that bacteria and infection don't attack your tooth.
An abscess is also a dental emergency. Rarely does an abscessed tooth occur within a day or two. Usually, an abscess occurs because you've neglected an infected tooth for too long. When an infected tooth isn't treated, it will become an abscess, which is a life-threatening condition.

If you have an abscessed tooth, get it treated immediately because the inflammatory bacteria in it can travel throughout your body and attack your major organs. An abscessed tooth can cause death, so don't ignore it.
Dry socket pain usually occurs a few days after a tooth extraction, and the pain will likely not be alleviated by over-the-counter analgesics. You'll need a prescription. If you have an extraction in the future, ask your dentist how to avoid dry socket pain. If you already have it, then call us for an appointment or go to the local ER.
If you've tried to stop the bleeding in your mouth for 15 minutes and have applied pressure to it, but it doesn't stop, you need immediate treatment. If it's after hours, then go to your nearest ER.
Which Factors Determine If I Have a Dental Emergency?
Several factors are considered when determining the emergency status of any situation. They include the extent of damage, the level of pain, and the ramifications of not having immediate treatment. However, if you have any of the following, it's an emergency, so you should go directly to the ER:
Severe bleeding
Severe swelling
Sudden injury to the face, head, jaw, or teeth
If you have any of these symptoms, go to the local emergency room immediately, especially if you also have the following:
Chills
Fever
Difficulty with breathing or swallowing
These symptoms, individually or in combination, can have a life-threatening physical component. Remember, your dentist can only treat dental issues. Physical issues must be treated by a physician.
Can Being Proactive Help Avoid Emergencies?
Maintaining a good oral hygiene routine that includes regular dental exams can help ward off emergencies. However, things can happen, such as trauma, that can't be planned for, so you still need regular dental visits. In addition, some types of issues appear without symptoms, such as oral cancer, and you won't know you have them unless your dentist detects them or they have spread. Therefore, we recommend that everyone who is 18 or older get screened for oral cancer during their annual exam.
How Can I Find an Emergency Dentist in Miami?
If you need an emergency dentist in Miami, call Pediatric Dental Associates at (786) 671-3904, and we can help you get the treatment you need. If you need emergency treatment after hours, go to the local emergency room. Otherwise, call our office, and we'll help you.
We look forward to speaking with you.