Posted under:
General
Posted on: January 23, 2016
Family Dental Visits – Your Oral Exam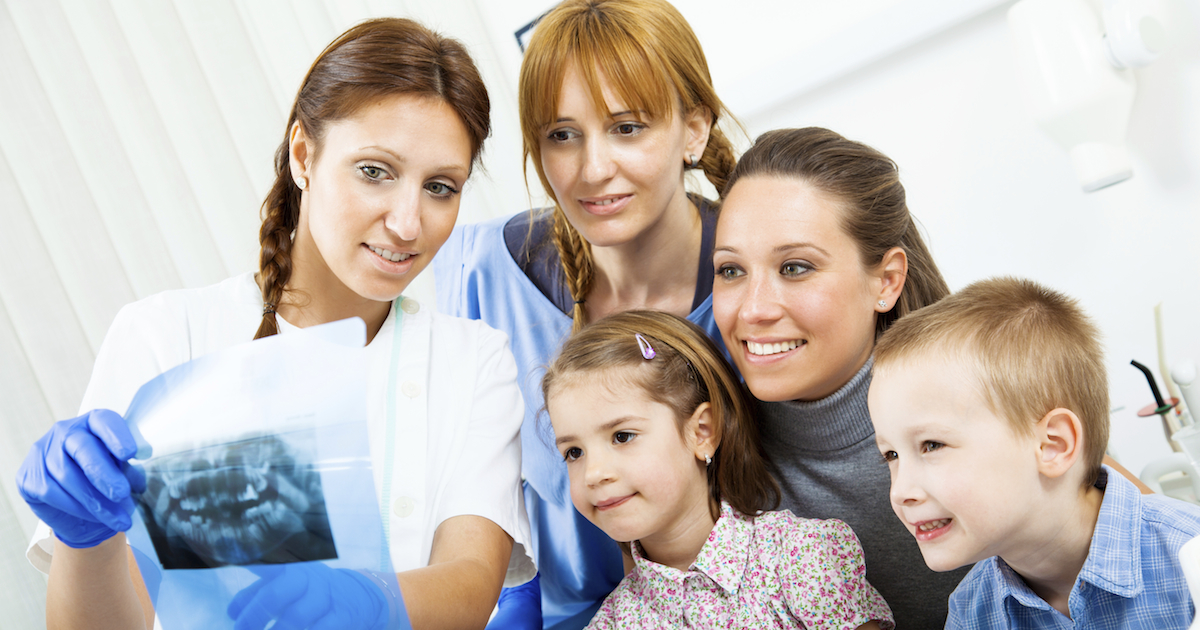 If you're like the many patients who find dentists to be a bit scary and intimidating, understanding your family dental exam may help ease your fears. The oral exam allows your dentist to investigate many factors affecting your oral health and systemic health. It assists in identifying tooth decay, gum disease, and other potential concerns so that an effective, customized treatment plan can be devised. Here is a quick breakdown of the process.
Recording Your Medical History
The first part of your exam may include taking a comprehensive medical history. Your dentist may ask you about some or all of the following:
Pre-existing medical problems
Your prescription and over-the-counter medications
Your smoking and drinking habits
Adverse reactions to drugs or anesthesia
Previous surgeries
The Visual and Manual Exam
One of the simplest and most important diagnostic tools in general dentistry is the visual exam. Your dentist will explore every tooth and the supporting structure around it to determine if decay is present. He or she will use instruments to check the integrity of fillings, crowns, and other dental work. If needed, your dentist will order X-rays to get a more detailed look at your teeth and jaw. Dentists typically clean and polish your teeth as part of your yearly checkup. You may also need a periodontal exam, which involves probing the gums to determine if they are pulling away from your teeth. If your dental problems are beyond the scope of general dentistry management, you may receive a referral to a specialist.
Advice and Education
After the initial investigation, your dentist will spend some time discussing your oral hygiene and professional dental cleaning schedule with you. If needed, he or she will demonstrate proper brushing and flossing techniques so that you can optimize your daily oral care routine. If you have any questions about how lifestyle factors affect your teeth, you can ask them during this part of the exam. Many patients find dentists to be an important medical resource; your dental provider can help you improve your diet, quit smoking, and adopt good habits that will help you keep your teeth throughout life.
Your Family Dental Take-Home Bag
At the end of your exam, your dentist will give you a take-home bag that contains items to help you care for your teeth and gums. It may include a new toothbrush, a tongue cleaner, dental floss, and more. Use these items wisely between visits to reduce your investment in complex dental restorations.
To learn about our family dentistry practice in Miami, call today at or make an appointment.
is the destination for excellent pediatric dental care for your child in Miami. Our offices are conveniently located with extended hours to meet your needs. At our network of specialists provide a level of care that is geared toward treating patients from age one. This team approach gives our patients more options and the benefit of multispecialty treatments. We accept most dental insurance plans and offer affordable financial solutions for any budget. Patient satisfaction is our top priority and we strive to provide the exceptional, affordable dental care and personal touch that lead to lasting relationships. A smiling patient is our greatest reward and we look forward to keeping those smiles healthy, beautiful, and bright. Discover an affordable pediatric dentist who truly cares at .