Posted under:
Root Canal
Posted on: November 20, 2022
Myths and Facts About Children's Dental Anxiety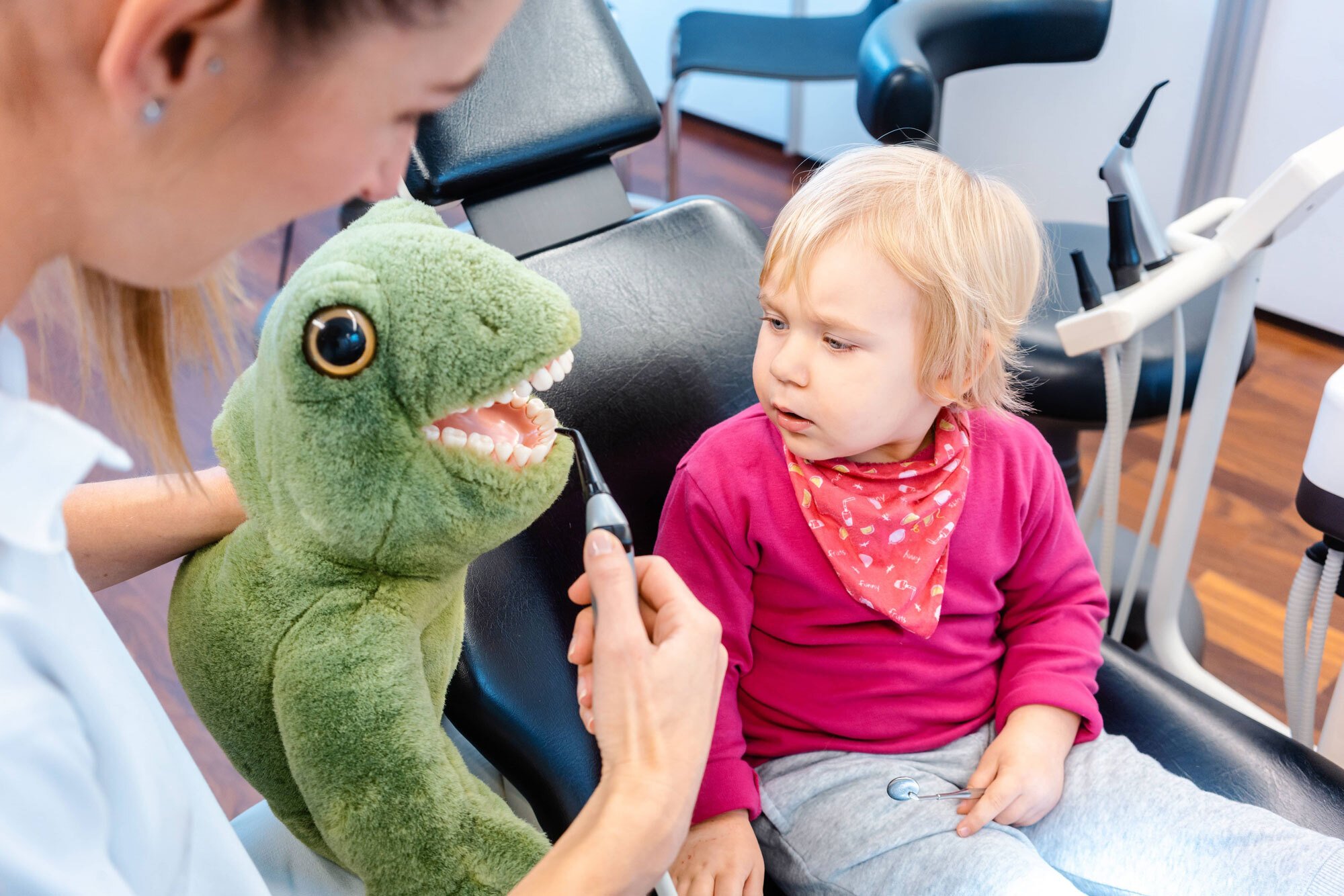 Many misconceptions about dental anxiety in children exist that can impair a child's ability to get the quality of dental care they need. That's why we've demystified some of the most common prevailing myths about children's dental anxiety.
Once you read through this article, you'll come to understand more about what causes children to have dental anxiety, how to prevent it from happening, and how to deal with it when it comes.
Myth: Baby teeth don't need dental care.
Fact: Baby teeth are extremely important, and providing them proper dental care can help prevent future dental anxieties.
The sooner a child starts on the path to oral health care, the easier it can be for them to establish good dental hygiene habits at an early age and, therefore, the easier it can be for the child to maintain a healthy mouth and beautiful smile for their lifetime. While baby teeth are only temporary, they are no less instrumental to a child's dental and overall health as the adult teeth that grow in to replace them.
By taking proper care of your child's baby teeth, which includes regular pediatric dental care, you can help the child's adult teeth develop properly and avoid dental problems that can cause the child to develop dental anxieties. For example, certain dental problems, like cavities, are quite common in children. Failing to treat them can lead to anxiety-producing experiences like pain, invasive dental procedures, and issues with self-esteem and social anxiety.
In addition, by familiarizing your child with a dentist in Miami at an early age, you may prevent the child from developing dental anxieties caused by uncertainties about the dental care experience.
If your child is at least one year old or has developed his or her first tooth, call us to schedule an appointment with a pediatric dentist in [GEOD] as soon as you can. In addition to examining your child's teeth and mouth, the dentist can also offer you ideas on how to make dental care fun.
Myth: Pediatric dentistry is not much different from general dentistry.
Fact: Pediatric dentistry is its own specialized branch of dentistry with many distinctions from general dentistry.
Dentistry for kids (pediatric dentistry) differs from dentistry for adults (general dentistry.) Pediatric dentistry concentrates on dealing with those dental concerns specifically related to children between infancy and the later teen years.
A pediatric dentist attends an additional residency program of two to three years beyond their regular dentistry training. Bringing children to a dentist's office that serves only adults can intimidate them and increase dental anxiety levels. A dentist for kids in Miami, however, will provide an environment more comfortable and comforting to children.
Family dental practices provide both pediatric dentistry for children and general dentistry for adults.
Myth: Routine dental checkups can be painful.
Fact: Routine dental checkups are typically pain-free.
One common source of dental anxiety is a fear of pain. Yet, routine dental checkups typically involve dental cleanings and oral examinations, neither of which cause pain. Children may not believe this so easily, when all they can think of is losing control over their own mouths. Someone is reaching into their mouths and doing things they can't see. This increases their fear of pain even though no pain occurs.
At our dental office in Miami, we understand what fears children have about dentists and know how to treat them in ways that make children feel as safe and comfortable as possible at their appointment. Call us today to schedule a dental checkup and cleaning for your child.
Myth: Sedation dentistry is only used for painful dental procedures.
Fact: Sedation can be a safe and effective way to help a dentist examine or treat a child with dental anxiety.
Parents can sometimes get anxious themselves about the prospect of their child being sedated for an oral procedure. This is perfectly normal and understandable.
But, one thing to keep in mind is that your child will take emotional cues from your emotions. So, if you're anxious about sedating the child, the child is likely to be too.
The facts are, however, that sedation dentistry is perfectly safe for children (provided, of course, they're not allergic to any of the ingredients used and have no underlying conditions that could pose complications.) As for the types of administration, the dentist may use nitrous oxide aka "laughing gas" or pills. If needles are necessary, the dentist may use them after one of these less invasive forms of sedation have taken effect.
In pediatric dentistry, sedation may be used during an otherwise painful procedure or to help calm down a child with dental anxiety severe enough that it gets in the way of simple, painless examinations and procedures. It may also be used if a child's gag reflex is too strong to permit a thorough examination, cleaning or other basic procedure. Sedation may make a child happy and giddy during the appointment or it may simply make them groggy.
Myth: The only reason to see a dentist is if something is wrong.
Fact: By seeing a dentist regularly, you can help keep something from going wrong.
This one's directly for the kids: routine dental checkups and cleanings help keep your teeth and mouth healthy and strong so nothing ever does go wrong with them. And, if there is a problem forming, regular visits to your dentist will allow you to catch the problem while it's still small and get it fixed quickly, easily and painlessly. Dental checkups don't mean you're going to have drills used on your teeth or have your teeth pulled. It's actually the opposite: they help prevent the need for those things ever occurring.
Myth: All dentists are alike.
Fact: For children with dental anxiety, a pediatric dentist experienced in working with dental anxiety is best.
Not all dentists know pediatric dentistry. And, frankly, not all dentists may be good with kids. Here at Pediatric Dental Associates, we're both: we offer pediatric dentistry in a way that alleviates dental anxiety in children and their parents alike.