Posted under:
General
Posted on: November 13, 2015
How Pediatric Dentists Say to Treat Your Child's Toothache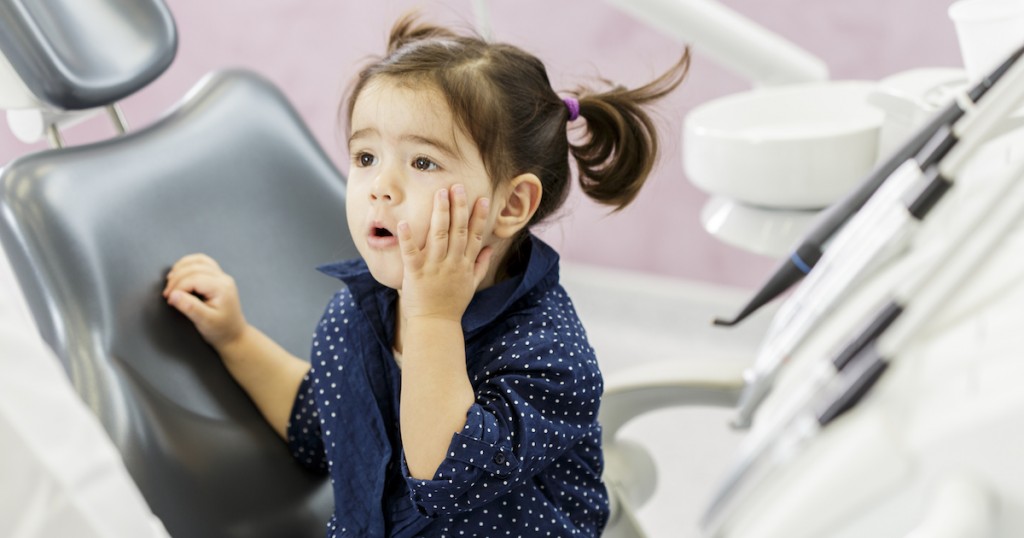 As a parent, it hurts you when tooth pain is bothering your child. Discover what may be causing their pain and ways to treat the trouble.
Get to the Root of Your Child's Toothache
Despite maintaining good oral hygiene and cavity prevention habits, your child may experience the trouble of a toothache. It's important to learn the source of their pain to know if it's a dental emergency or a common condition of childhood. If your child is facing severe tooth pain or swelling, take your child to a kid's dentist immediately to uncover the source of their suffering. According to pediatric dentists, mouth pain can be caused by any of the following factors:
The recent or upcoming eruption of teeth
A loose tooth
Tooth decay, which is why cavity prevention is so important
A dental abscess
Food or particles trapped between teeth, which is why daily flossing is essential
Mouth sores
Sinus infections
Earaches
Help and Heal Toothaches in Children
It's not always easy to know what's causing your child's toothache. If your child is old enough, ask them to point to the painful tooth. In young children, pediatric dentists say the most common signs of mouth pain include excessive drooling, crankiness, and severe sensitivity when their mouth or teeth are touched. To discover the cause of your child's discomfort, try these expert tips from pediatric dentists:
Examine their mouth wearing medical gloves.
Ask the child to rinse with warm water to see if it soothes their pain.
Use dental floss to remove any food or particles trapped in their teeth, which may be causing pressure and pain.
Check for swelling around the tooth, which may signal a dental abscess.
Look for loose teeth.
If you can't find the source of their tooth pain, schedule a visit to a kid's dentist immediately to soothe their ache and agony.
To learn about our family dentistry practice in Miami, call today at or make an appointment.
is the destination for excellent pediatric dental care for your child in Miami. Our offices are conveniently located with extended hours to meet your needs. At our network of specialists provide a level of care that is geared toward treating patients from age one. This team approach gives our patients more options and the benefit of multispecialty treatments. We accept most dental insurance plans and offer affordable financial solutions for any budget. Patient satisfaction is our top priority and we strive to provide the exceptional, affordable dental care and personal touch that lead to lasting relationships. A smiling patient is our greatest reward and we look forward to keeping those smiles healthy, beautiful, and bright. Discover an affordable pediatric dentist who truly cares at .