Posted under:
General
Posted on: April 3, 2015
Perfecting Your Future Smile – How to Brush Around Braces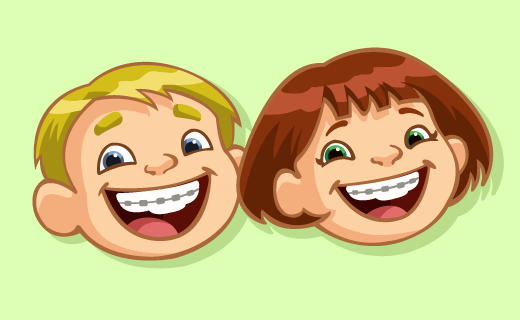 When you wear braces, oral hygiene is extremely important. Braces have tiny spaces where plaque and food particles can easily get trapped. If debris is not removed effectively by brushing and flossing, tooth decay and enamel stains may occur around brackets and bands. Learning how to brush around braces can be a little difficult at first, but with practice, it will become second nature. You should brush after every meal when possible. Use a soft-bristled toothbrush and toothpaste your orthodontist recommends. The following tips can help you tweak your hygiene routine to get the best results.
Tips from the Best Orthodontists
Even the best orthodontists can't create a perfect smile without a little help from their patients. The following are simple and effective orthodontic hygiene tips on how to brush around braces.
Before you brush, prepare by taking off your elastic and any other removable elements of your appliance.
Hold your toothbrush at a 45-degree angle to clean around your appliance's pins and wires. Brush first from the top of each wire and then from the bottom up. Be sure that all plaque is removed from around your upper and lower teeth.
Brush the surfaces of your teeth. Hold your brush at a 45-degree angle to the areas where each tooth meets the gum. Brush each tooth for about 10 seconds in a circular motion using gentle pressure. Use the same cleaning method on all interior and exterior tooth surfaces. Tilt your toothbrush as needed to better reach difficult areas such as the interior surfaces of small front teeth.
Floss once every day using a product called super floss, which is specifically developed for cleaning around braces and other orthodontic appliances.
After brushing and flossing, rinse your teeth thoroughly with water or mouthwash. Inspect your teeth and braces in the mirror. They should feel and look clean.
To ensure that your braces and teeth are clean and your gums are healthy, see your orthodontist and pediatric dentist regularly.
To learn about our family dentistry practice in Miami, call today at or make an appointment.
is the destination for excellent pediatric dental care for your child in Miami. Our offices are conveniently located with extended hours to meet your needs. At our network of specialists provide a level of care that is geared toward treating patients from age one. This team approach gives our patients more options and the benefit of multispecialty treatments. We accept most dental insurance plans and offer affordable financial solutions for any budget. Patient satisfaction is our top priority and we strive to provide the exceptional, affordable dental care and personal touch that lead to lasting relationships. A smiling patient is our greatest reward and we look forward to keeping those smiles healthy, beautiful, and bright. Discover an affordable pediatric dentist who truly cares at .