Posted under:
General
Posted on: October 16, 2015
Protect your Child's Smile with Dental Sealants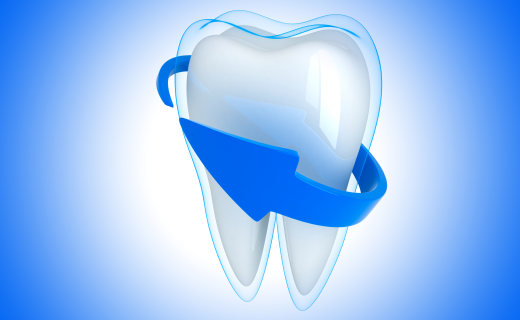 To protect your child from cavities, discover dental sealants. These thin, plastic coatings offer advanced dental protection and can save you the cost of later treatment. Learn why dental sealants make sense for your child's smile.
Getting the all the Information on Sealants
Dental sealants are placed directly onto the chewing surfaces of teeth. They are applied into the grooves of the tooth, where plaque can often get trapped. Because it's hard for toothbrushes to clean within these grooves, this plaque can turn into tooth decay. To prevent plaque from hiding in these areas, a dental sealant can be placed on the tooth's surface to create a barrier against the plaque. No wonder family dentistry experts recommend these sealants for dental protection.
The Prescription for Preventing Decay
Not every child will need dental sealants, but many kids receive them because they offer protection from tooth decay. The best way to know if sealants are right for your child is through a dental examination with a family dentistry specialist. Generally, children get sealants between the ages of six and 12, and the application is done as soon as their permanent molars appear. If a tooth already has a filling, it won't need a dental sealant because its chewing surface is already covered. But if dental sealants are recommended for your child, be assured that the process is safe, simple, painless, and doesn't necessitate any drilling. And, sealants are economical because they can save you the cost of corrective treatment. There are many affordable dentists in Miami who perform the procedure.
The Best Choice for Long-Term Dental Defense
Typically, dental sealants stay effective for around four years, but many last as long as 10 years. Since it's difficult to tell whether a sealant is staying intact, your family dentistry specialist must examine them during your child's regular check-ups to see if they require repairs. If one of your child's sealants gets chipped or comes off, it will need to reapplied to ensure that the tooth is protected. With one of the affordable dentists in Miami, you can save your child's smile without spending a lot on protection.
To get the dental care you deserve from an affordable dentist in Miami, call today at or make an appointment.
is the destination for excellent pediatric dental care for your child in Miami. Our offices are conveniently located with extended hours to meet your needs. At our network of specialists provide a level of care that is geared toward treating patients from age one. This team approach gives our patients more options and the benefit of multispecialty treatments. We accept most dental insurance plans and offer affordable financial solutions for any budget. Patient satisfaction is our top priority and we strive to provide the exceptional, affordable dental care and personal touch that lead to lasting relationships. A smiling patient is our greatest reward and we look forward to keeping those smiles healthy, beautiful, and bright. Discover an affordable pediatric dentist who truly cares at .