Sports Safety – Avoiding Tooth and Mouth Injuries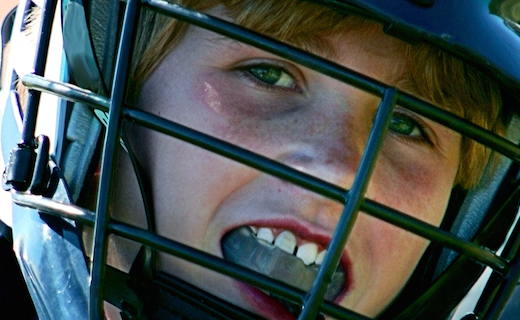 Parents of athletes and pediatric dentists know that tooth decay in children is only one reason kids end up at the dentist's office. Accidental tooth loss is common, and sports dental injuries are a major culprit. In fact, between 13 and 29 percent of all dental injuries occur during sports activities. These injuries usually affect at least one front tooth, and they often involve painful damage to the tongue and cheek. Pediatric dentists can repair minor chips or cracks with tooth-colored materials, and they can often save a tooth that has been completely knocked out if you get it to them quickly.
Protect Your Kids from Sports Dental Injuries


Repairing sports dental injuries can make the cost of treating tooth decay in children seem like a bargain, so the best strategy is prevention. Protective devices prevent thousands of sports dental injuries every year. Two types of protection are available:
Helmets are best for sports that require great speed or present a risk of heavy impact to the face and head. Examples include hockey, football, skating, and riding a bike. Be sure that your child's helmet fits correctly and is appropriate for the sport he or she is playing.
Mouth guards are the best way to prevent direct injury to the teeth, lips, and tongue. Your dentist can create a custom-fit mouth guard that provides better protection than ready-made products found in stores. If a custom-fit guard isn't an option, or you need a quick solution, look for a boil-and-bite mouth guard at your local sporting goods retailer. To prepare the product, boil it in water according to the package directions. Once the plastic has softened, your child can bite down around it to mold it to his or her teeth for a custom fit. With adequate protection, the chance of your child losing a tooth during sports activities is greatly reduced.
To learn about our family dentistry practice in Miami, call today at or make an appointment.
is the destination for excellent pediatric dental care for your child in Miami. Our offices are conveniently located with extended hours to meet your needs. At our network of specialists provide a level of care that is geared toward treating patients from age one. This team approach gives our patients more options and the benefit of multispecialty treatments. We accept most dental insurance plans and offer affordable financial solutions for any budget. Patient satisfaction is our top priority and we strive to provide the exceptional, affordable dental care and personal touch that lead to lasting relationships. A smiling patient is our greatest reward and we look forward to keeping those smiles healthy, beautiful, and bright. Discover an affordable pediatric dentist who truly cares at .