Ways to Make Trips to the Kids' Dentist Easy and Enjoyable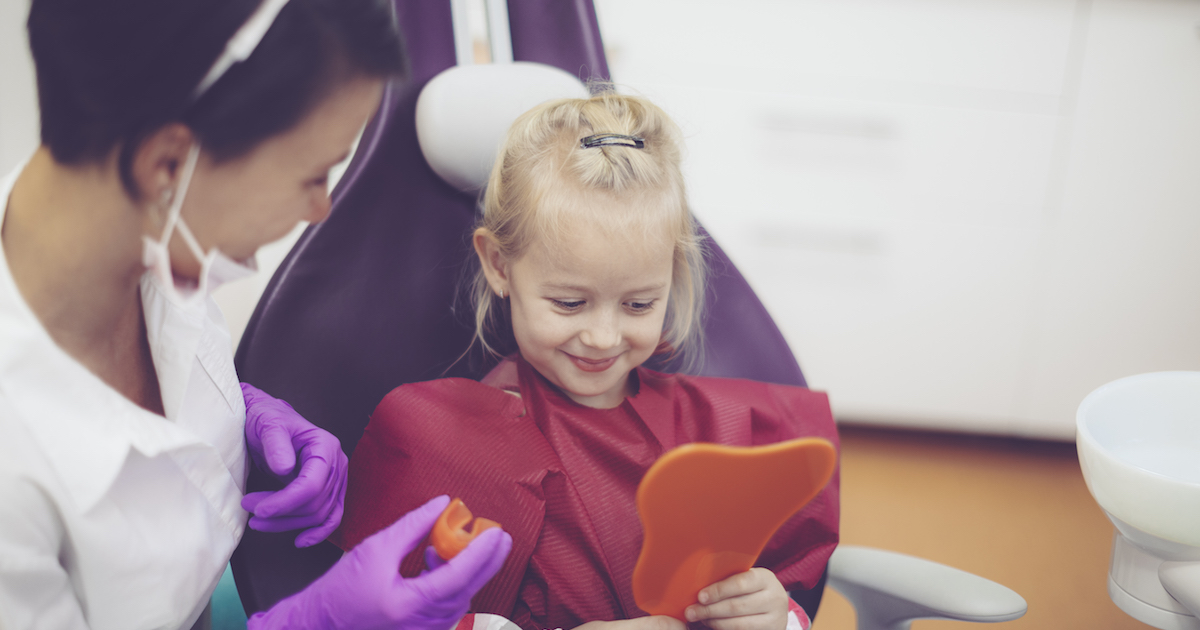 Many kids are afraid to visit the dentist, but parents can reduce their fear by finding a fun pediatric dentistry practice. Discover simple tips to make your child's dental visits a pleasure, instead of a pain.
Find a Fun and Friendly Kids' Dentist Near You
Parents must do their homework to find the right pediatric dentistry practice. It helps to ask other parents for referrals, read reviews online, and check out the websites of potential practices. Before booking an appointment, parents should visit the practice to get an initial impression. During this visit, parents should speak to the dentist and dental hygienist, meet the staff, ask questions, and discuss any personal concerns. If the practice welcomes you with open arms and shows they care about kids, these are all good signs of a great kids' dentist.
Signs of a Child-Centric Pediatric Dentistry Practice
Many parents believe that the office of a kids' dentist is a good indication of what the child's experience will be. Avoid offices that are drab, dull, and don't offer waiting-room activities for kids. Instead, look for pediatric dentistry practices that are brightly colored, child friendly, and offer entertainment such as toys, children's books, and video games. All of these can distract children while they're waiting and make them feel more comfortable. And many offices extend the playful theme to the actual exam rooms, where they have colorful pictures on the walls and ceiling to divert the child's attention while receiving treatment.
Qualifications of a Good Kids' Dentist
When searching for the right dentist for your child, you need to look at both the dentist and the entire pediatric dentistry practice. According to dental care experts, a good dental practice for kids will typically feature the following:
An experienced pediatric dentist specially trained to treat children.
An upbeat, friendly dental staff.
A child-friendly staff that makes kids feel comfortable.
A pediatric dentist who takes the fear out of treatments and tools.
Rewards or prizes after treatment.
learn about our family dentistry practices in Miami, call today at or make an appointment.
is the destination for excellent pediatric dental care for your child in Miami. Our offices are conveniently located with extended hours to meet your needs. At our network of specialists provide a level of care that is geared toward treating patients from age one. This team approach gives our patients more options and the benefit of multispecialty treatments. We accept most dental insurance plans and offer affordable financial solutions for any budget. Patient satisfaction is our top priority and we strive to provide the exceptional, affordable dental care and personal touch that lead to lasting relationships. A smiling patient is our greatest reward and we look forward to keeping those smiles healthy, beautiful, and bright. Discover an affordable pediatric dentist who truly cares at .