Your Child's Teething and Dental Care Timeline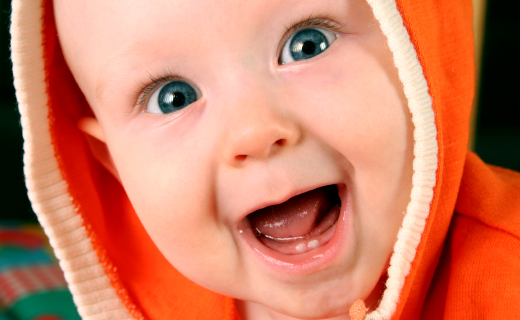 A baby's teeth begin to form inside the womb before birth, so taking care of yourself during pregnancy is an essential first step to helping your child achieve a lifetime of great oral health. If you are an expectant mother, be sure to eat a healthy, balanced diet that provides all the nutrients your body needs. It is also important to obtain a dental exam, so your dentist can treat any signs of tooth decay or gum disease.
Maintaining good oral health for infants and children as they age involves both good home care and professional management by pediatric dentists.
How Teeth Develop
The timing of teething varies with each child, but most children's primary teeth will begin to appear when they are around six months old. By the time your child is three years old, he or she should have a full set of 20 primary teeth. Between ages six and 11, these teeth will be lost, and the permanent adult teeth will erupt. Third molars, also called wisdom teeth, will usually erupt in your child's late teens or early twenties.
When to Visit a Kids' Dentist
When your child is six months old, your doctor should be able to determine if he or she is likely to have future dental problems. Your own dental history and the condition of your teeth and gums can be a strong predictor of your child's risk. If your pediatrician thinks your child is likely to develop early dental problems, consult a dentist as soon as possible. Most pediatric dentists recommend that your child visit a kids' specialist no later than his or her first birthday or six months after the appearance of primary teeth. Dental issues caused by disease, injuries, or developmental problems should be addressed sooner.
To learn about our family dentistry practice in Miami, call today at or make an appointment.
is the destination for excellent pediatric dental care for your child in Miami. Our offices are conveniently located with extended hours to meet your needs. At our network of specialists provide a level of care that is geared toward treating patients from age one. This team approach gives our patients more options and the benefit of multispecialty treatments. We accept most dental insurance plans and offer affordable financial solutions for any budget. Patient satisfaction is our top priority and we strive to provide the exceptional, affordable dental care and personal touch that lead to lasting relationships. A smiling patient is our greatest reward and we look forward to keeping those smiles healthy, beautiful, and bright. Discover an affordable pediatric dentist who truly cares at .