Your One-Year-Old Child's First Visit to a Kids Dentist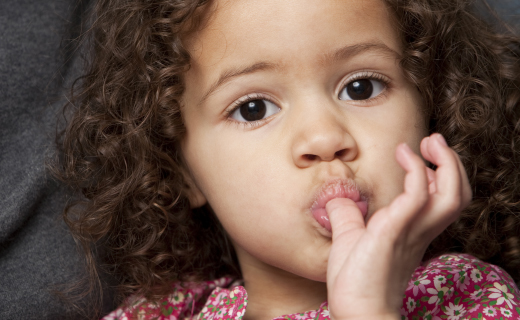 Pediatric dentists play a critical role in maximizing oral health for infants and children. Pediatricians and dental professionals agree that every child should see a dentist by the time he or she is one year old. Tooth decay has reached epidemic proportions in American children. One out of every four kids has at least one cavity by his or her fourth birthday, and many develop them earlier. To prevent early cavities and tooth loss, you need to schedule a professional dental exam; your child's dentist can then determine the risk of decay. Besides assessing risk, the first visit will include advice about issues like dental hygiene, thumb sucking, teething pain, and the effects of diet on your child's teeth.
Your Kid's First Visit to the Dentist


When looking for pediatric dentists who are child-friendly, knowledgeable, responsive, and patient with small children, be sure the kids dentist answers all of your questions clearly, and focuses on your child's specific dental care needs. A good dental clinic will offer emergency contact information, give detailed follow-up instructions, tell you what will occur next in your child's dental development, and promote preventative care. To save time, ask the office to mail you any forms you'll need to fill out for the initial visit. When the big day arrives, bring along your child's favorite toy or another object that will bring comfort and ease fears.
What to Expect 
at the Initial Dental Exam

During the initial consultation, pediatric dentists address oral health for infants and children by reviewing their dental and medical histories, discussing health issues that will likely occur in the future, and responding to parent questions and concerns. Your kids dentist will probably examine your child's mouth manually while you are holding him or her in your lap. During the visit, you'll learn how to clean your child's teeth properly. The dentist may also perform a dental cleaning, especially if your child's teeth are stained. If it appears that your child is at higher risk for cavities, your dentist will discuss preventative treatments and follow-up care. Working together with a kids dentist, you can give your child the best chances of having a healthy smile for life.
To learn about our family dentistry practice in Miami, call today at or make an appointment.
is the destination for excellent pediatric dental care for your child in Miami. Our offices are conveniently located with extended hours to meet your needs. At our network of specialists provide a level of care that is geared toward treating patients from age one. This team approach gives our patients more options and the benefit of multispecialty treatments. We accept most dental insurance plans and offer affordable financial solutions for any budget. Patient satisfaction is our top priority and we strive to provide the exceptional, affordable dental care and personal touch that lead to lasting relationships. A smiling patient is our greatest reward and we look forward to keeping those smiles healthy, beautiful, and bright. Discover an affordable pediatric dentist who truly cares at .